IWR's Panel of Experts
Markets, business models and products differ in many factors. Accordingly, a successful internationalization strategy depends on apposite knowhow and expertise. The International Economic Association (Internationaler Wirtschaftsrat e. V., IWR), focusses on expertise which empowers companies as a whole to make long-term strategic decisions for a successful business abroad.
The broad-based panel offers a wide range of expertise the IWR-members can benefit from. All experts hold profound knowledge in various fields concerning international business development and sales. They combine management and regional expertise and provide IWR members with individual and apposite knowhow.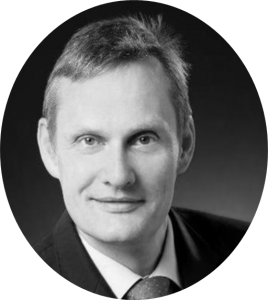 Robert Bechtloff was a long-term employee of the United Nations and worked on a global level. Nowadays he is the coordinator of the CSR consultancy firm DuniaNet sustainability experts. Mr. Bechtloff supports the IWR in the areas of sustainability in foreign trade and procurement activities of the United Nations. He provides in-depth practical knowledge in Project and Environmental Management, covering the full project cycle, and has extensive experience in fundraising by bilateral and multilateral donor institutions as well as from the industry. In addition, Mr. Bechtloff has extensive leadership experience, particularly in the coordination of multi-disciplinary teams of experts.
Dr. Karin von Bismarck gathered experience as HR consultant for Stanton Chase International for over 15 years and assists her clients in executive search, especially in the area of digital interface management for medium-sized companies – in Germany and abroad. Mrs. von Bismarck is also an expert in employee motivation and retention, among others by using state-sponsored payment optimization and bonus programs, as well as individual and team assessments. As chairman of Wirtschaftsclub Russland e. V. and the founder of the New Silk Road Partnership initiative, she also supports the IWR regarding the economic relations to Russia and Central Asia.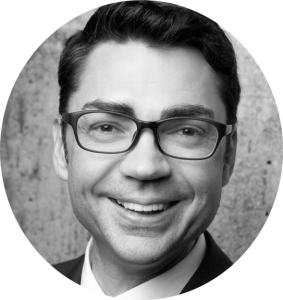 Andrej Gross has many years of experience in the field of public affairs and strategic sales. He began his career as a journalist in the Ukraine and Russia, before changing to the trade fair sector. Among his professional responsibilities was the establishment of a representative office for the Leipzig Trade Fair Company in Moscow. Currently, he is Capital City Representative of Deutsche Messe AG in Berlin, where he promotes the Hannover trade fairs such as the CeBIT. He is a well-networked expert on the Berlin start-up scene and the latest trends regarding digitization and industry 4.0. He supports the IWR-members in questions concerning public affairs, future technologies, trade fairs and events.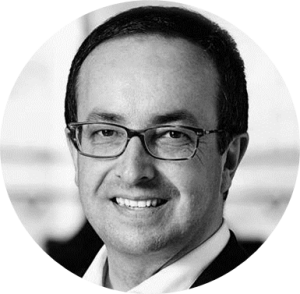 Stephan Jung has been a global investor for retail and real estate projects for over 14 years. He is Chairman of the European Retail Innovation Group and accompanied numerous startups during their incubation phase. Apart from that, Jung is a an award-winning business speaker, coach and consultant. With his sound knowledge in the area of ​​global trade and consumer trends and also in-house innovation processes Jung supports companies in adapting to the omnipresent challenge to innovate.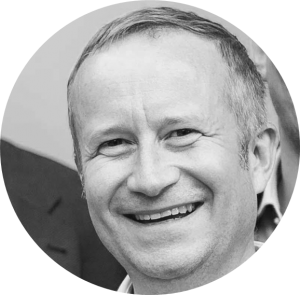 Alexander Knopf is a specialist in financial services and planning (European Business School). Since 1994, he has worked as an investment consultant, successfully accompanying clients through various stock market highs and lows. Maintaining a long-term investment approach, Mr. Knopf studies economic and political developments closely. At IWR Mr. Knopf supports members in questions concerning project financing, feasibility studies as well as market and risk analyses.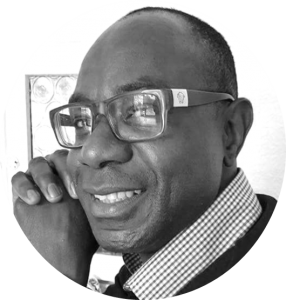 Vafoumba Kone has many years of experience in the development of trade and investment projects between West Africa and Europe. Above all, he is dedicated to the development of robust economic relations between Germany and the Ivory Coast. Mr. Kone advises IWR-members regarding the successful project development and market entry in West African economies as well as intercultural aspects of such projects.
Hubert Moik is the founder of several successful startups, a business angel and a venture partner in accelerators. He is an expert on business formation, strategic development, marketing and networking. With his latest project Go Silicon Valley e. V., Hubert Moik makes Silicon Valley and the secrets of its success accessible to SMEs. With this knowledge, he also supports SMEs in setting up necessary in-house innovation processes and in cooperation projects with startups.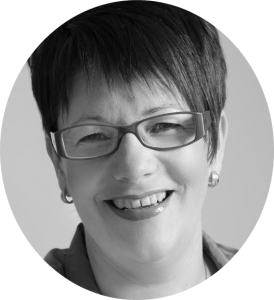 Petra Polk is a business consultant who accompanies women in strategic business development. As a key note speaker Polk holds high reputation in the field of gender equality in business, and the successful employment of networking in sales processes. Polk targets personal and virtual networks alike to utilize their stimulating effects on sales. With the development of the business network "W.I.N.  Women in Network", Polk demonstrated her outstanding competence in building networks. W.I.N. is well-known across Germany and currently expanding to other countries.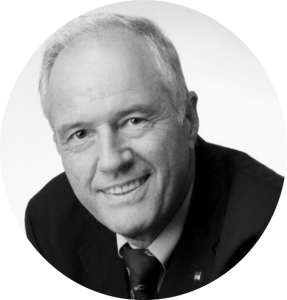 Klaus Rollenhagen combines in his profile a broad spectrum of international engineering experience, as well as experience in public affairs. As an electrical engineering engineer, he led numerous international projects, among others, in the MENA Region and in South America. As Managing Director of the Association of Consulting Engineers (Verband Beratender Ingenieure, VBI) Klaus Rollenhagen represented the interests of German engineering offices nationally and internationally. Currently, he represents GAUFF GmbH & Co KG Engineering at the federal level and abroad. He is also a member of the advisory board of various associations, including the German Water Partnership. Mr. Rollenhagen supports IWR-members, especially regarding strategies for opening up markets, export coverage, handling of international infrastructure projects and risk assessment.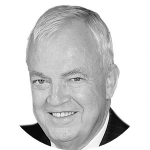 Volker Schlegel served as ambassador of the Federal Republic of Germany, among others in Geneva, Tehran and Singapore. Furthermore, he represented Germany as economic minister in Washington D.C. On the political level, Volker Schlegel was State Councilor for Economic Affairs and Labor in the Hamburg State Senate. At IWR Mr. Schlegel advises members in the field of developing multi-stakeholder projects, economic diplomacy, and international procurement projects.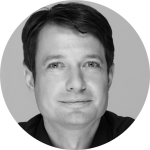 Tilman Süss supports the IWR with his expertise on startup and technology-oriented companies relating to emerging markets. He is the founder of BerlinerStratengen, a consulting firm which supports companies and startups at the intersection of entrepreneurship and innovative technologies. Mr. Süss advises startups in the areas of financing and strategic business development as well as mature businesses or governmental organizations in the development and implementation of international strategies regarding start-ups, innovation and digitization. Furthermore, Mr. Süss is co-founder of a company for data analytics and cyber security and also a business angel. As a startup coach, he holds various accreditations and has been lead coach for Berlin universities for several years.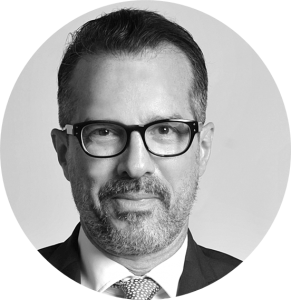 Frederico Ventura Wollny is an advisor and interim manager for business development in Latin America and the Portuguese-speaking Africa. Mr. Wollny is an expert in the fields of health care and medical technology, as well as defense & calamity. In his career, Mr. Wollny held several positions as international sales and marketing manager at medium-sized medical technology companies. Furthermore, Mr. Wollny was the Director for Latin America and Managing Director for Brazil at a major German company in the healthcare sector. Here, he was responsible for marketing, sales, and for setting up a distribution network in Latin America. He is well-connected in Latin America, especially in Brazil. By establishing the German-Brazilian Entrepreneurship Network (Deutsch-Brasilianisches Unternehmensnetzwerk) Frederico Wollny aims to improve German-Brazillian business relations.
Expertise – Worldwide
The members of the IWR Panel of Experts and the members of IWR's Board of Directors hold substantial expertise in international business development. Our infographic demonstrates their regional expertise: