Services
Networking stands at the very center of the services offered by the International Economic Association (Internationaler Wirtschaftsrat e. V., IWR). Through its network, IWR opens doors to national and international key contacts and apposite knowhow. The IWR Secretariat assists you in any questions regarding the IWR and its network. You are invited to discover together with our team relevant intersections and common interests between you company and the IWR network.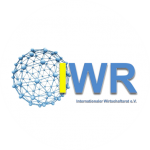 The secretariat is looking forward to hearing from you. You can reach us by phone at +49 30 920 383 1440 or by e-mail at info@internationaler-wirtschaftsrat.com.
_______________________________________________________
Events
IWR offers a wide range of specialized events that provide you with important information and knowhow regarding international business development. Our events are an excellent platform to enlarge your personal network to politics, potential business partners and multipliers. Among others, IWR focusses on SME policy, foreign trade promotion and the procurement of international organizations. On our event page or in our event calendar you will find the current dates. We look forward to welcoming you to one of our next events.
________________________________
News / Reports & Articles
Current news from the IWR, export business and international procurement can be found on our landing page. We have collected the following articles for you in our news archive.
________________________________
News International
The DIHK regularly compiles up-to-date information on countries and markets in its newsletter "News International" (in German). more…