Welcome on the Homepage of International Economic Association/Internationaler Wirtschaftsrat e.V. (IWR)
IWR is the German association for small and medium sized enterprises (SME), which are active on international markets. As a community, we form a strong network, which strategically strengthens SME in international business. Therefore, IWR supports companies with a strategically oriented network, innovative knowhow for sales, management and product development alike. When it comes to accessing new markets, IWR is particularly concerned with the procurement of international organizations. German SME are clearly underrepresented. This applies to SME from many European neighbors as well. We are committed to enhance their sales chances.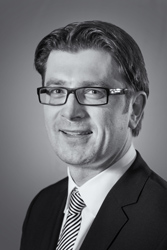 With its entire work and activities, IWR pursues the goal of giving both, companies and entrepreneurs, the recognition that is appropriate to their socio-economic impact – both nationally and internationally. I invite you to use our expertise and network for your business success.
Thank you in advance,
Tino Barth
Chair of the Board
+++ IWR-News +++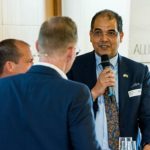 Rwanda's Visit to Global Signpost
The last edition of IWR's event series Global Signpost focussed on the aspiring Rwandan economy. His Excellency Ambassador Cesar, Member of Parliament Mr. Selle and Mr. Plaggemars, CEO of the German investment project Strawtec, presented Rwanda as an excellent starting point into East African markets. Our media partner Diplomatisches Magazin dedicated an in-depth report to our discussion. We wish you an informative reading.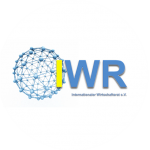 IWR Updates its Data Privacy Statement
We would like to highlight our new data privacy statement, which we introduced in line with the EU General Data Protection Regulation. The statement gives you a comprehensive overview about how your data is processed as well as your rights concerning its storing and computing. Find out more in our data privacy statement.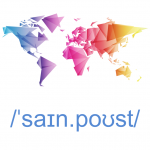 Global Signpost: Building Business-Diplomatic Partnerships
IWR's Global Signpost is an event series that aims to build reliable and trustful contacts between the business and the diplomatic communities to deepen the economic relations between our countries. The partner country of the next event in this series will be Rwanda. We are privileged to welcome H. E. Igor Cesar, Ambassador of the Republic of Rwanda to Germany and Mr Andreas Lämmel, Member of the German Federal Parliament, on the 26th April at our event. Please sign up for the event here.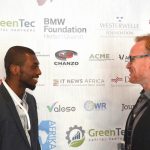 Afrolynk 2017: Exploring Africa's Start-up Ecosystems
Afrolynk is Berlin's first platform truly dedicated to the exchange between European and African start-up ecosystems. On 1 September, the second edition of the technology & entrepreneurship conference took place at Microsoft Atrium Berlin. The conference brought together young companies, investors and decision-makers from business and politics. The International Economic Association (Internationaler Wirtschaftsrat e. V., IWR) was an official network partner of the conference. Manuel Höller-Fam reports for IWR's media partner Diplomatisches Magazin about the Afrolynk conference 2017. You can find the article as a PDF here.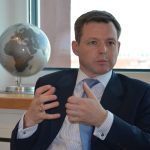 "We Need a Completely New Dimension in the Cooperation Between Europe and Africa."
The Marshall Plan with Africa has experienced a great deal of attention in political Berlin in recent months. At the beginning of August, Tino Barth, Chairman of the International Economic Association, spoke with Thomas Silberhorn, the Parliamentary State Secretary to the Federal Minister for Economic Cooperation and Development (BMZ), on behalf of the Diplomatisches Magazin about how the Marshall Plan is to be implemented in practice. Development cooperation can only reinforce the positive development which has already been set in motion, as the State Secretary explained. Germany intends to focus its support on those countries prepared to further develop the ground for future investments, from abroad and internal investors. Learn more about the Marshall Plan with Africa in the interview.