Diversifying Sales Activities
International organizations, such as the United Nations, the World Bank Group, regional development banks or the NATO, procure annually goods and services in large quantities. The enormous range of goods and services are often procured in volumes which are highly attractive for medium-sized companies and offer the chance to diversify sales.
The International Economic Association (Internationaler Wirtschaftsrat e. V., IWR) aims to support SMEs in gaining access to these unique markets. Therefore, IWR continuously increases the transparency in information about these markets, for instance by workshops or publications. IWR assists interested companies also in assessing their individual sales potential.
United Nations Procurement
The United Nations procures goods and services worth billions a year. In 2016, the procurement volume reached a record high of about US $ 17.7 billion. In contrast, the share of German sales continued to decrease, down to just 1.17%. This is a bad result, if compared to Germany's European neighbors. It is IWR's objective to raise the number of successful bids from SME side. IWR accompanies SMEs throughout the whole process – from registration to bidding – by providing transparent information and relevant key contacts.
IWR is currently focussing on the United Nations Procurement, as German companies lost significant shares over last years. Their sale dropped in 2016 by another 14%. Deliveries from Germany only accounted for 1.17%, while the market developed positive, with a slight increase to US$ 17,7 Bn.
Annual Statistical Reports on United Nations Procurement
UNOPS publishes each year a statistical report on the procurement activities of the United Nations. The current annual report as well as the reports for the previous years can be found on the UNOPS homepage.
United Nations Global Market Place
Procurement procedures are handled by various organizations at the United Nations. The United Nations Global Marketplace (UNGM) combines information and tenders from all over the UN system on one platform. Besides ongoing tenders, the UNGM allows to search for closed tenders and to access the digital edition of the annual statistical reports.
Business Opportunities with UNPD
The UNPD (United Nations Procurement Division) is responsible for procurement for peacekeeping missions. A budget plan (Acquisition Plan) is published annually, which allows interested suppliers to prepare for tenders in advance. The information is regularly updated. You can find up-to-date information here.
Sustainable Procurement
Various UN organizations are working together to implement sustainability criteria in procurement processes. On part of the suppliers, an active sustainability work on will be of strategic advantage in bidding processes. The World Bank already took a major step towards green procurement. Since July 2017, borrowers have the option to choose sustainability as a procurement criteria. Against this backdrop, IWR recommends companies to actively engage with sustainability. A helpful starting point is the United Nations Global Compact.
Experts at IWR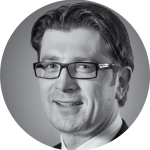 Tino Barth is Chair of the Board and leads the public affairs efforts regarding international public procurement. He is in close contact with policy makers, corporate representatives and associations to draw attention to the support of SME in procurement processes.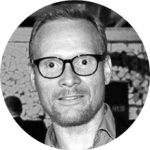 Manuel Höller-Fam is in charge of the project United Nations Procurement. He supports companies with market analyzes and in the supplier registration process.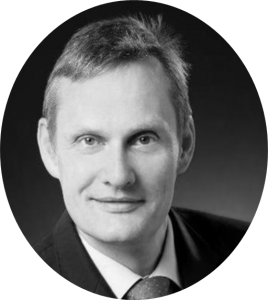 Robert Bechtloff was a long-time employee of the United Nations. Among others, he developed and coordinated projects in the field of water supply. With his profound knowledge of internal communication and planning processes, he supports members of the IWR in their navigation through projects.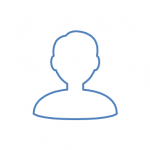 Volker Schlegel gathered extensive experience in economic diplomacy, among others as Minister to the economic section of the German Embassy in Washington D.C., where the headquarters of the World Bank Group are located. Mr. Schlegel supports the IWR-members with his experience in the development of multilateral projects and strategic project communication.