Dynamic Networking
Opening up markets successfully depends on a number of factors varying with each project. Therefore Internationaler Wirtschaftsrat e. V., International Economic Association (IWR), follows a strategic network approach. Companies find within its network multi-faceted expertise, which empowers companies to take long-term decisions for management, production and sales. This ensures long-term competitiveness in international business.
Achieving Goals Together
IWR is a community committed to support each other in achieving respective goals. Members, Experts and the Board contribute their ideas, experiences and network to build bridges into new markets. Together, members and partners of the IWR form a powerful community, which gives medium-sized entrepreneurship adequate attention within the public and political sphere.
Committed Representation of Entrepreneurial Interests
The development of policies in Germany and Europe, trends regarding innovations in production and sales, as well as information about upcoming projects of corporate and also public actors are crucial for taking informed decisions. The IWR network supports a successful business intelligence by maintaining a close-knit network to politics, both in Germany and at EU level. In addition, IWR is in close contact with diplomatic missions,  corporate representatives and leading business associations. The section cooperation gives you an overview of our partner organizations.
Cooperation in Practice
IWR is founding member of "Allianz der Verbände" (Alliance of Associations). The members of this coalition aim to provide Germany's Mittelstand a unified voice. It combines very different perspectives on small and medium size entrepreneurship and addresses common challenges such as demographic developments or digitalization. IWR-members benefit from this commitment by an enlarged network and additional expertise of the alliance's partners.
Further Information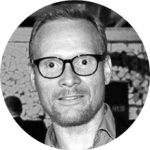 If you have any further questions regarding IWR's network and the Alliance of Associations, please do not hesitate to contact Mr. Manuel Höller-Fam.